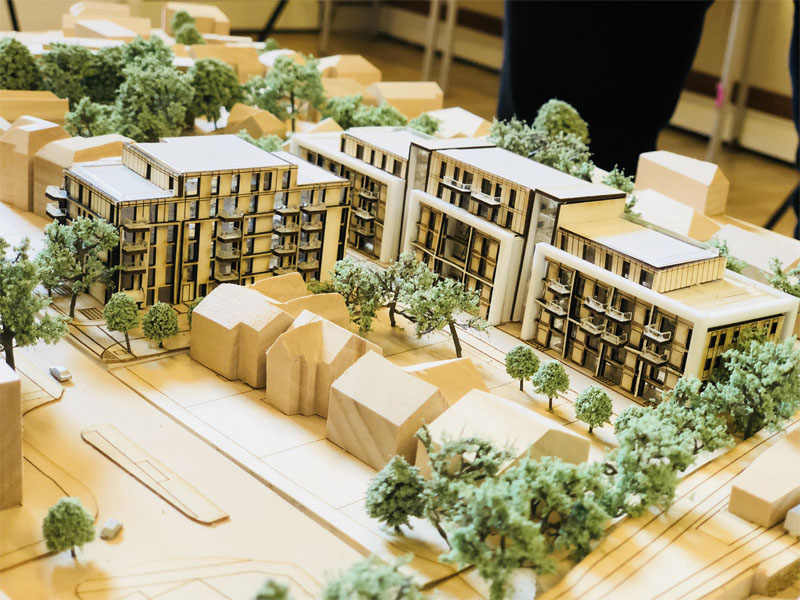 Concorde Close Regeneration Exhibition – Residents preview 03.09.18
On Monday 3rd September 2018 residents were invited to exhibition preview for the Regenerated Concorde close. The CCRA were joined by Councillor Amjer Grewal, Pritam Grewal and Nisar Malik. For those residents that were unable to attend and will not be able to attend any of the present date the CCRA took some photos of the project. Please see below (click on images to enlarge)
Key points raised by the CCRA
Security
Fob system security doors will be implemented into the design – this is only as strong as the weakest link. If there are households allowing problematic /drug users into the building the interior of the complexes will be abused.
Concern: The design does not include a gate at the entrance of the close to prevent individuals from walking into the close and using the communal spaces as a toilet, drug haven and a dust bin there is still easy access for unwanted visitors and this is a serious concern. We intend to consult the council about how important it is for residents to have a gated estate. Due to Police station closures throughout London the response rate for the Police is none existent, criminals have a lawless attitude regardless if they are being observed – residents need to feel safer and this will be a step closer to reducing ASB in the new development. In conjunction with the gate CCTV needs to be present as an extended deterant for households that are participating in ASB.  These were concerns expressed by multiple residents in previous sessions and  needs to be implemented and the Councillors agree that this is something that should be carried out.
Communal spaces
Communal rooftop garden – the landscape design is yet to be confirmed as this is still being worked on, the idea of having modular planters that could be moved to various positions to allow for events was discussed. A rain water collection unit was also discussed to use as a garden watering facility – Home group will want to discuss this further with residents.
Concern: What safety features will be in place are the barriers high enough? with children and  young people within the demographic of residents we need to ensure their safety has been considered.
Communal area – designed for Children's play, community workshops and events. The play area has not been finalised yet by Home Group we expect they will consult residents further.
Parking
Parking will only be available to those with a vehicle that will be listed on the need form.
Bike shed
Residents will have access to a bike storage shed.