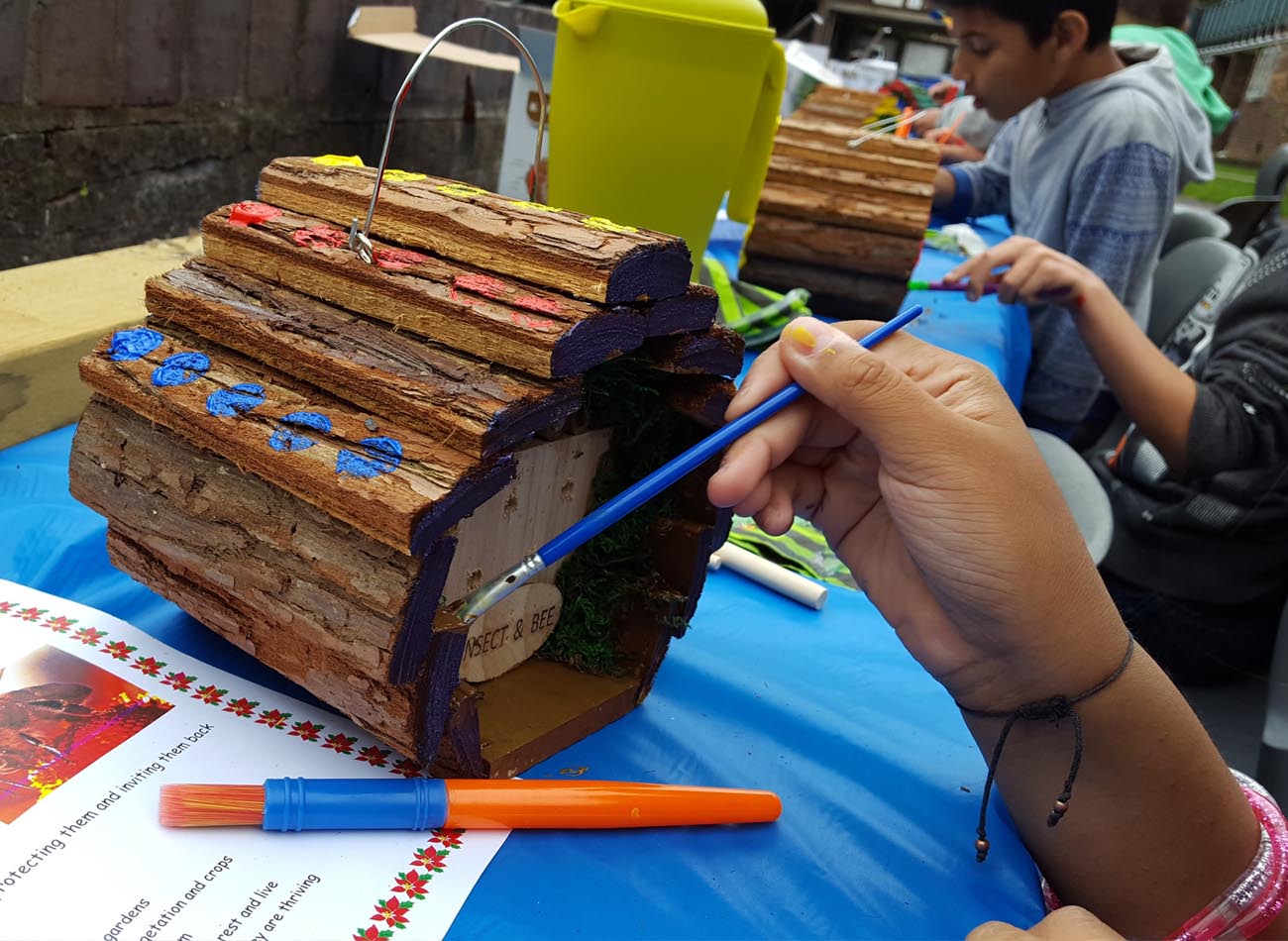 Keeping the children busy this summer!
The Eco buzz club has been thriving with wildlife and insects, teeming with vegetation and bursting with excitement. From July 2017 to August 2017, four workshops have been held with the eco-warriors of Concorde Close, where children have been actively participating in conservation activities. Activities range from painting bee houses and birdhouses, to planting pots of poppy seeds, to making Teepees. Children either worked alone, in pairs or groups and performed well to the best of their abilities.
.
All these have aimed to encourage the beauty of nature to live alongside the residents and teach the young generation of today; the value of greenery. Conservation is essential to the community as it provides a resource for nature to rebuild from, whilst the pollution of the cities smog the skies. Bee houses have helped to encourage the bee population to increase, as well as do its bit in preventing their extinction.
The children have not only learnt the necessity of mini-beasts alike bees, but actively seek to help protect them from danger, whether it be knowing the difference between wasps and bees to planting fresh poppies for them to pollinate. Several workshops have been inspired by charities such as RSPB, and serve to help cultivate and preserve the forgotten species of today. Birdhouse workshops have seen the children placing feed, which is necessary for the birds, in optimum places, where they feel protected and in a safe and comfortable zone. Team work, life skills and respect for nature has been deeply rooted in each of the sessions, serving a purpose to teach the new generation of tomorrow.