Keeping our community safe is a community effort – We all need to remain vigilant!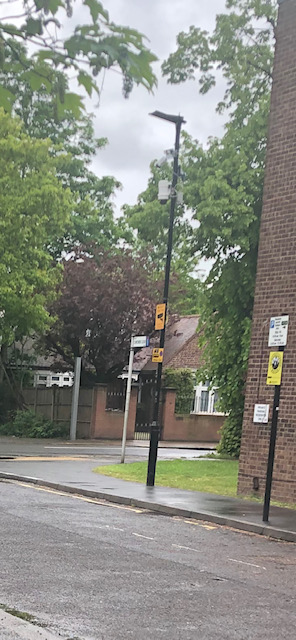 Since 2016 the CCRA have been working to make our community spaces on Concorde close safer for tenants by listening to reoccurring concerns and working on strategies to improve the vulnerable areas being exploited for ASB such as drug activity, solicitation, vehicle crime, theft, rough sleeping and fly-tipping.
By creating and maintaining a good dialogue with Home Group, the police, our Hounslow Councillors, MP and Local authority we are gradually beginning to notice positive improvements. We would like to thank residents for the community effort, as statistics generated by reporting crimes on Concorde close has given sufficient evidence to warrant the local authority to take action. At the beginning of April 19 London Borough of Hounslow installed a CCTV unit at the top of Concorde close which is sophisticated enough to be able to pick up vehicle registration and capture clear images of perpetrators allowing the police to obtain sufficient intelligence.
Since the unit has been installed there has been a considerable difference in activity, although we are aware of individuals still accessing areas that are still exposed such as communal stairwell areas which Home Group are currently determining viable methods to resolve this problem based on feedback from the 'Designing out crime' team who inspected Concorde close in April along with the CCRA & Home Group's Maintenance manager- Mathew Wondrak, Maintenance – Surveyor Nawaz Ashraf and Housing manager – Monika Kiddie.
Finally, we would like to stress the importance of reporting crimes through 999 and for non-emergencies 101 or online https://www.met.police.uk/ro/report/ocr/af/how-to-report-a-crime/. We all need to remain vigilant in conserving our community safety by continuing to work together.